People playing chess on roller coasters
inspired by this comic: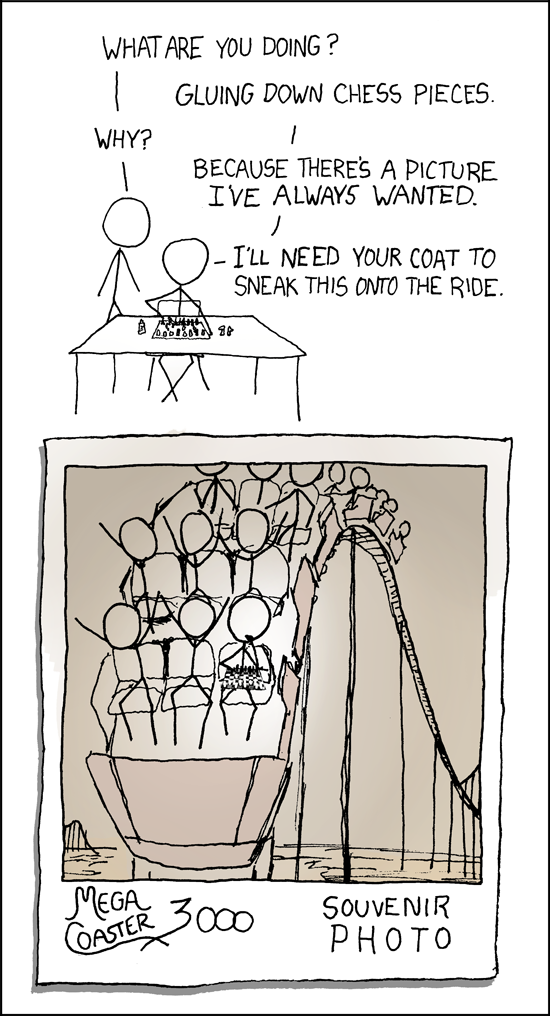 ---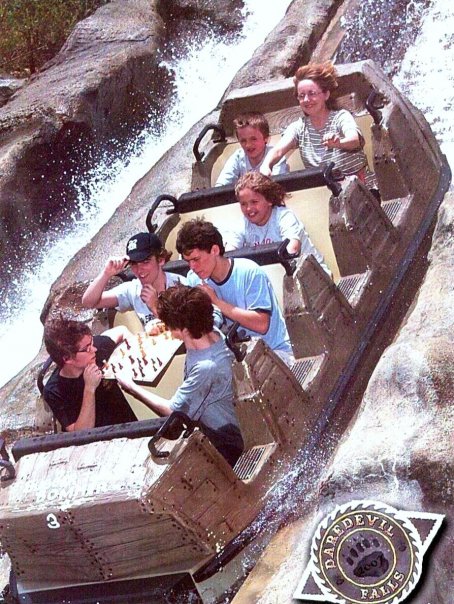 The thoughtful looks. The apparent midgame. The hand on the chin. It's perfect.
Clockwise from top left: Andrew Burke, Chris Ranker, Ryan DowlingSoka, and Chance Brown.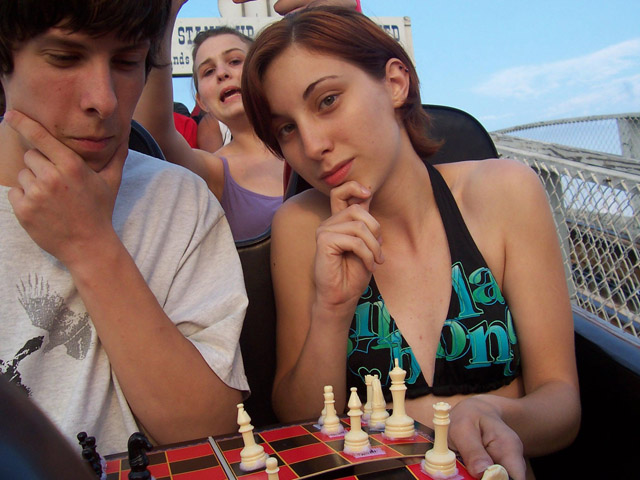 Jared Meadows and Renea Campbell at King's Dominion.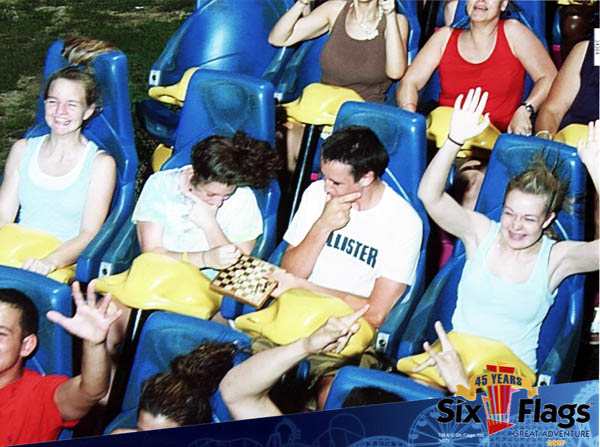 Devon Colligan losing to Walter Hickey, taken on Nitro at Six Flags in NJ.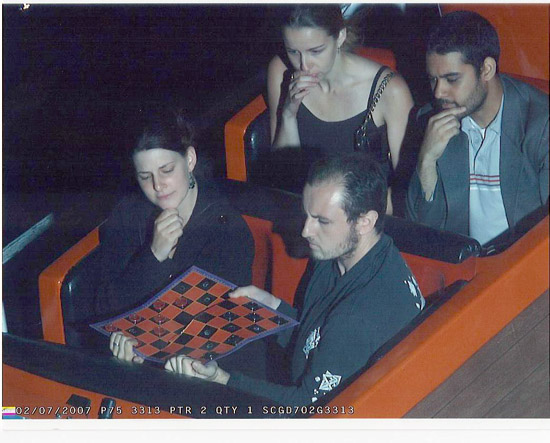 Ashley, Maureen, Greg, and Kunal play checkers.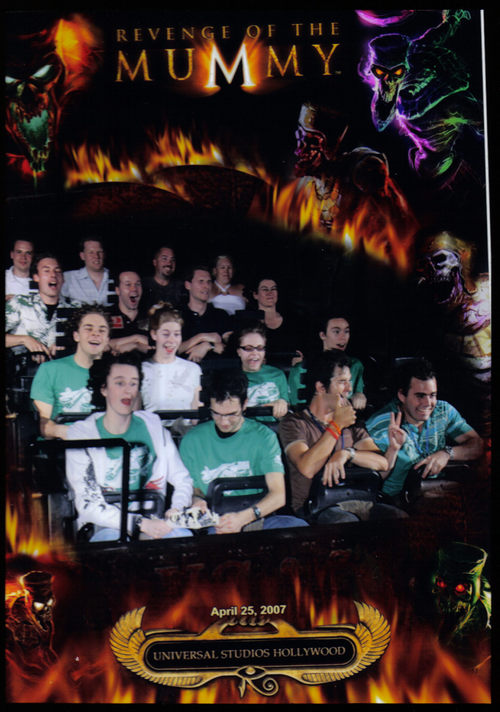 Jordan Stosky (right, looking at the board) and his friend Lucas travel from Canada to Florida to play chess on the Revenge of the Mummy coaster.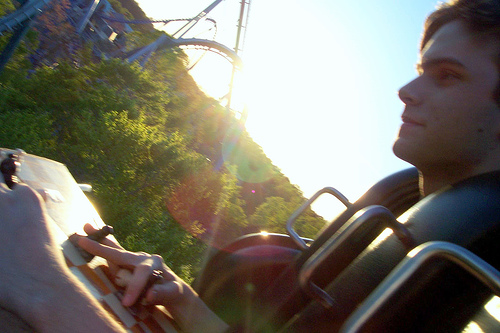 That's Nate Jellis on the Loch Ness monster at Busch Gardens, Virginia. They had trouble sneaking the board and pieces on the coaster, and had to tape them on as they were going up. The souvenier photo didn't work out but they snapped this shot with a camera smuggled on-board. I've ridden that coaster, and I'm amazed they held on to the board.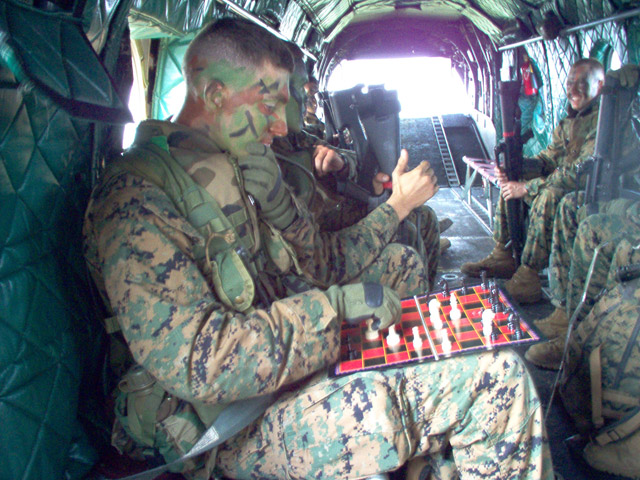 Captain Phillip Sprincin. That's right, a fucking helicopter.


---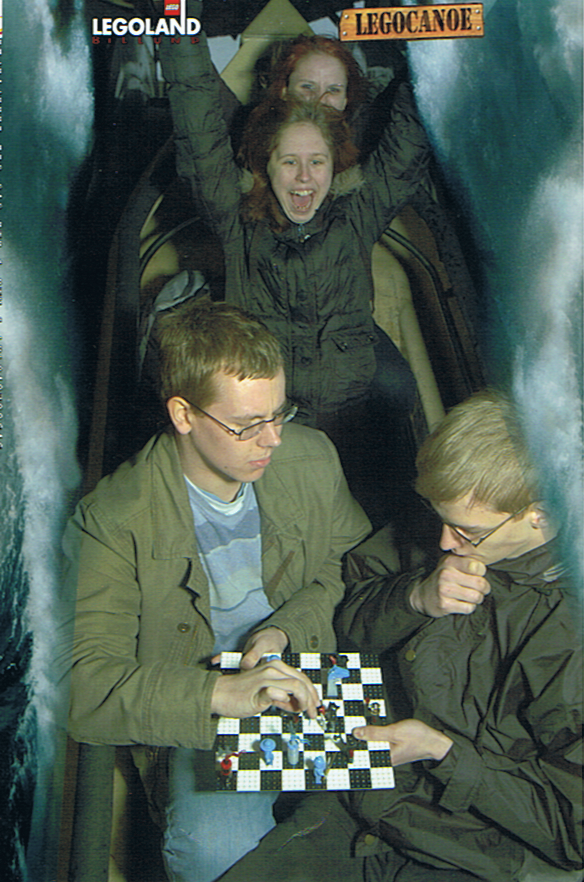 Lasse Havelund (right) and Mark Steele at Legoland, Billund (Denmark). Lasse won handily.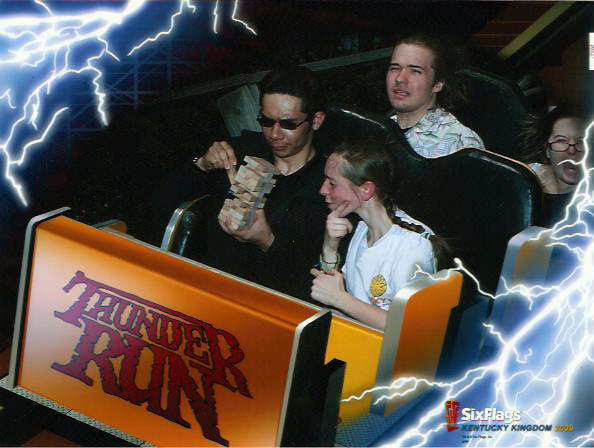 Justin Howell and friend play Jenga on a roller coaster!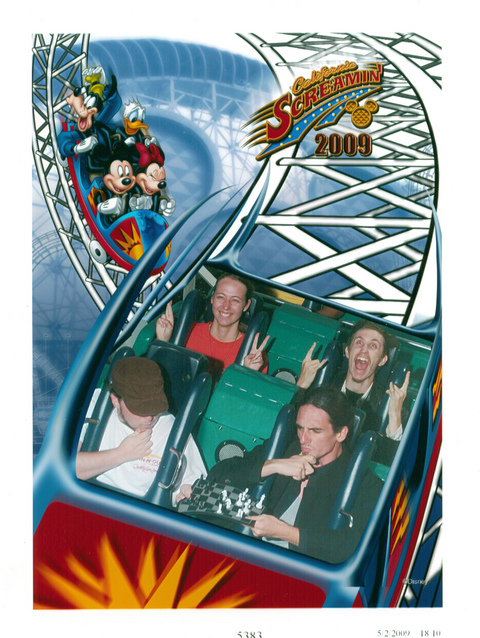 Left to right on the bottom is; James Shipley, Austin Chinen-Smith, then on top its Jennifer Venhuizen, and Johnathan Henderson.







Thomas Hart and Daniel Madden play chess on a log ride.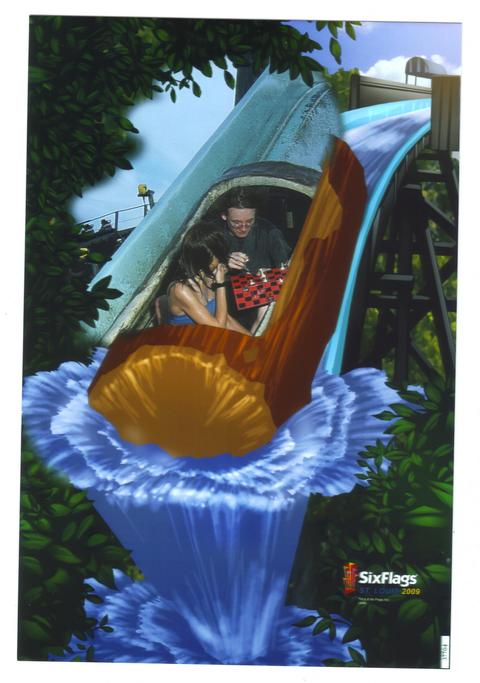 Hayley Baca and Connor Whitley play chess on the Log Flume ride at Six Flags.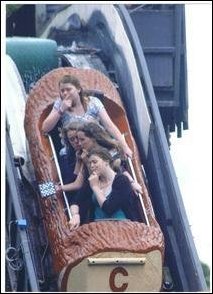 Sally, Jess, and Christina on a ride at New Zealand's Rainbow's End.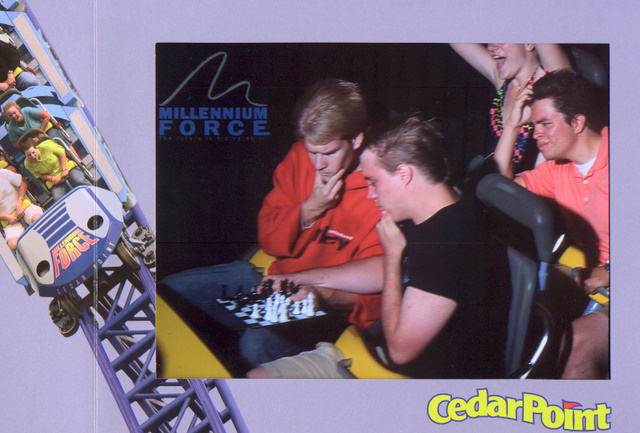 Cam O'Grady, Jake Barnett, and Shelby Fowler play on the Cedar Point Millennium Force coaster.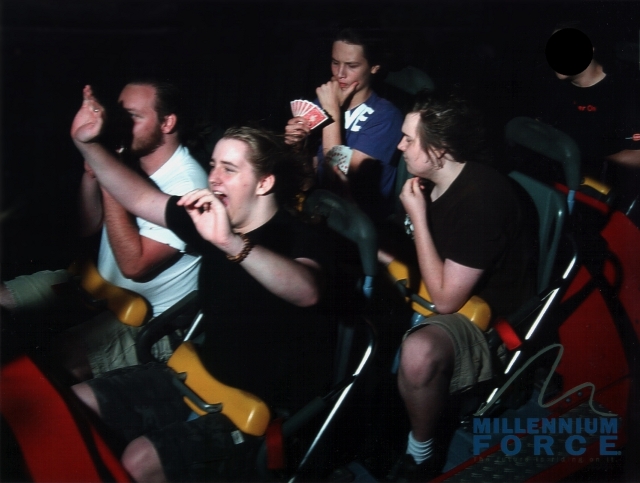 Patrick, Bob, Chris, Brian, and Zach set up a card game on the Millennium Force coaster in Ohio.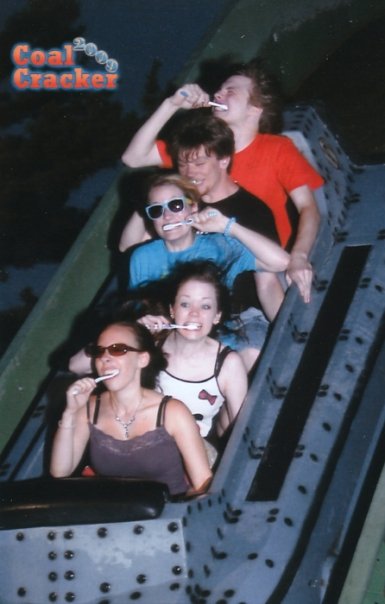 Matthew Morrell, Alicia Kramer, Rob Meyer, Abby Decker, and Jessica Brosius brush their teeth on a roller coaster. This isn't chess but it's awesome enough that I had to include it anyway.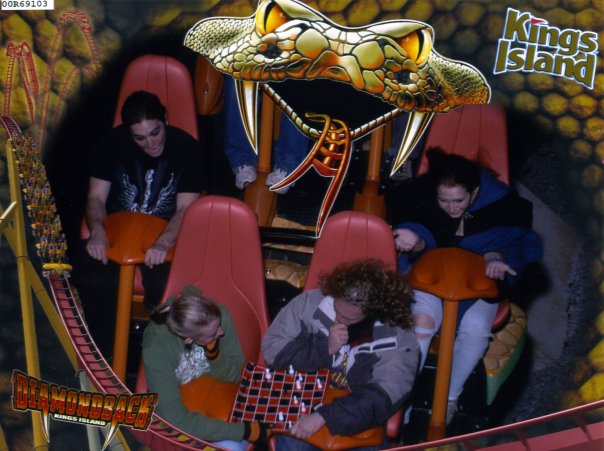 Karl Malakoff and his cousin Lori Coulson on the Diamondback coaster at King's Island on Halloween. They went through three times and the coaster photo people were very impressed with the results. White lost by virtue of the King falling off.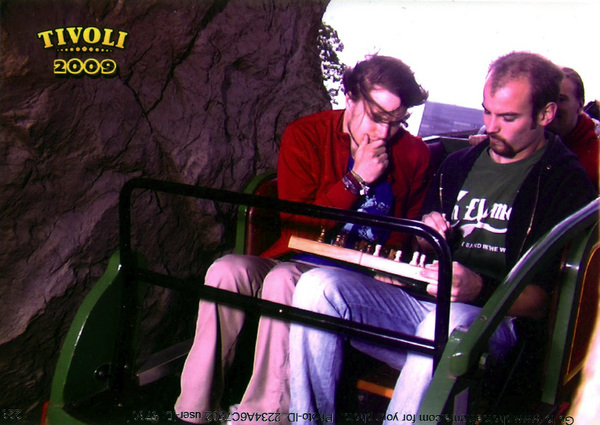 Mikkel and his friend Christian share a game of chess on the old rollercoaster in Copenhagen, Denmark.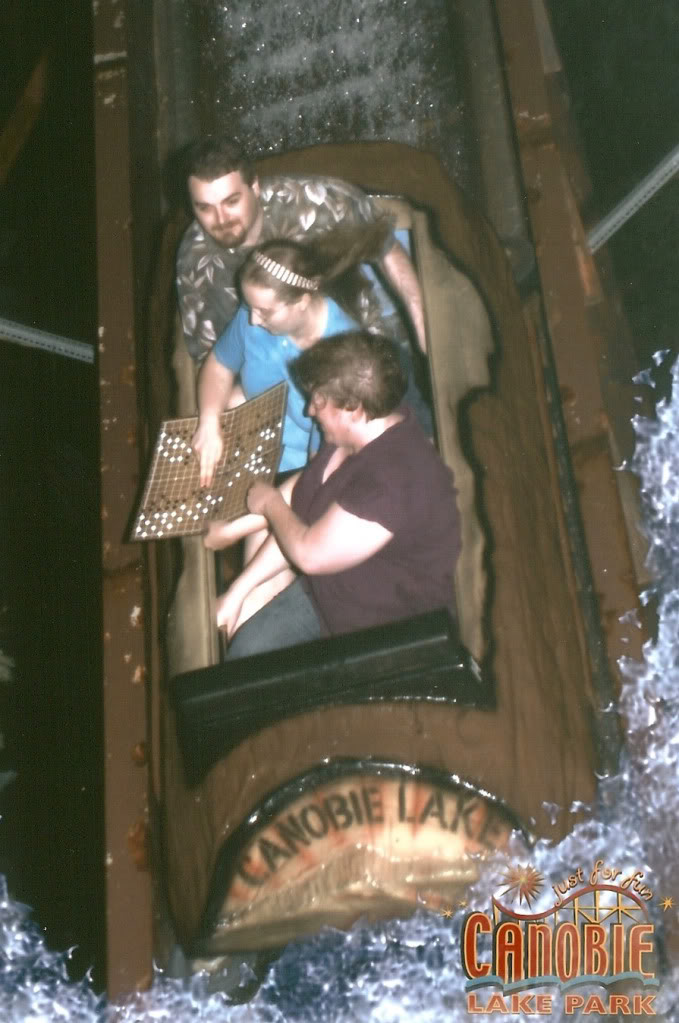 Catriona Rubin, Anneke Cassista, and Josh Truskowski (front to back) were disappointed by the lack of representation of Go on this page and decided to remedy this. White won.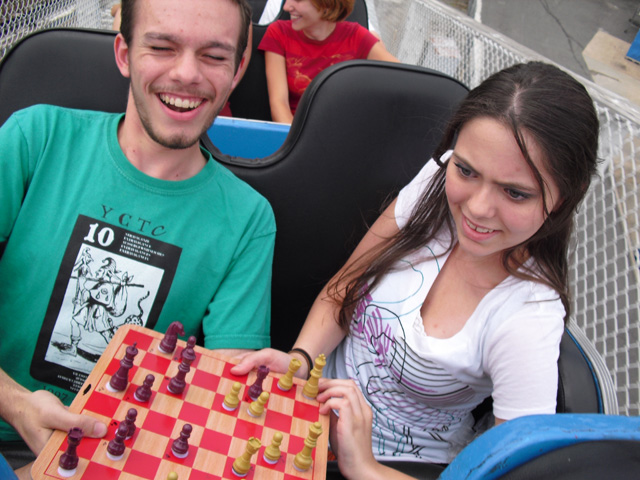 spi_waterwing (Charlie) and his girlfriend play chess on a roller coaster. In the background is Renea Campell, and Jared Meadows took the picture.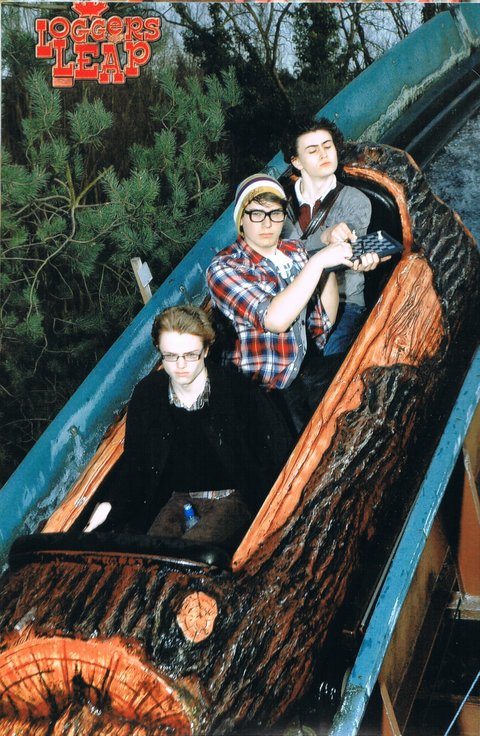 Description from email:
Pontificating head-tilt guy: Kristjan Moore
Checkered-shirt bespectacled Russian: Daniel Carey
Undead serial killer: Billy Brooks






John Flemming and Jonathan Hessing play chess at Six Flags over Georgia with, terrifyingly, a glass chess set. Good lord.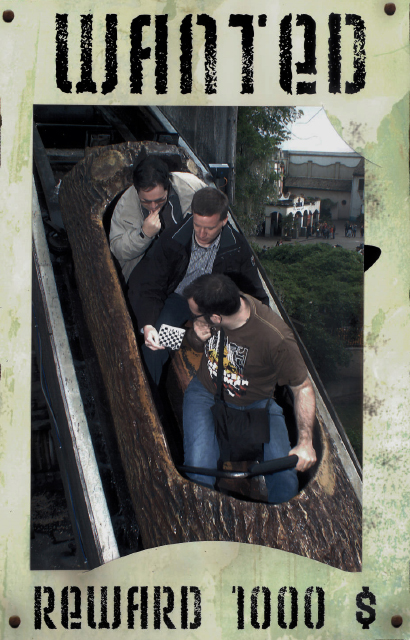 Taken at Bellewaerde Park, Ieper -- Belgium. From left to right (or back to front) are Jorgen De Bruycker, Luc Schartz and Michiel Possenier.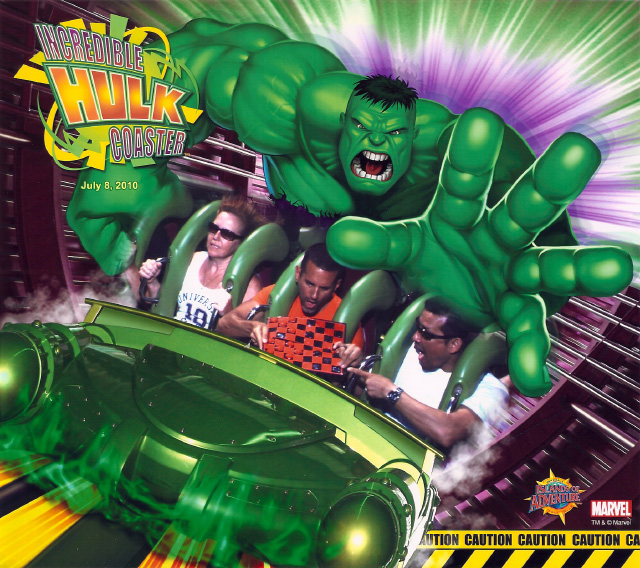 Alex Cruz (orange shirt) and Jaime Clavijo (white shirt) play checkers on the Hulk at Universal Studios Orlando.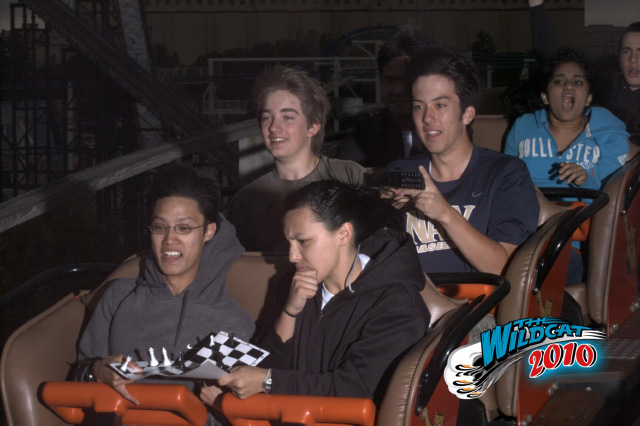 Jesse, Bo, Jerry, and Rachel play chess during a physics trip to Hershey Park. Rachel is probably about to play hxg4, which gives her a mate in four (or two if she unhooks Jerry's safety belt).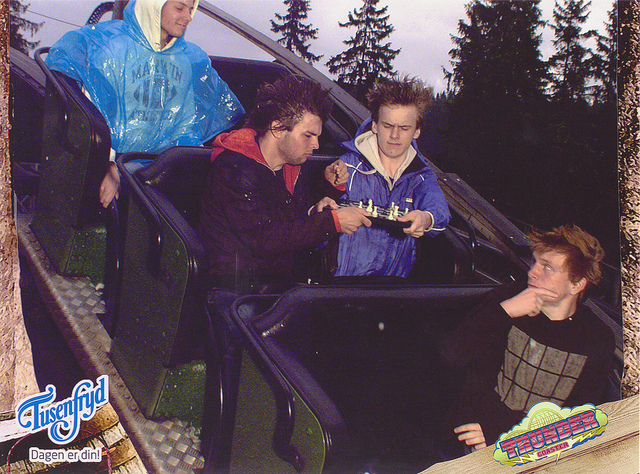 Henrik Hodne plays chess against Mikkel Bjærknes (red hoodie), with Truls and Martin Joseph watching.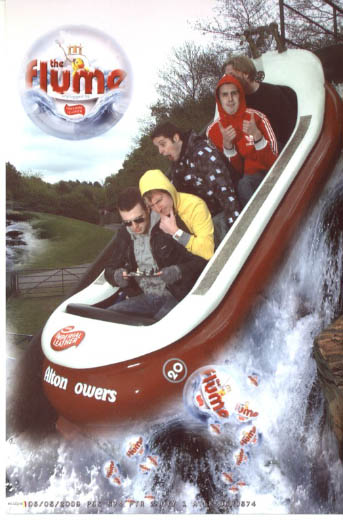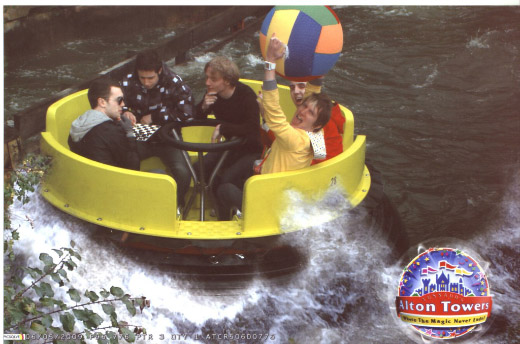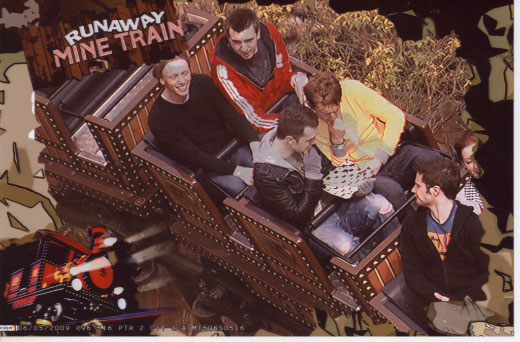 Jonathan Crook and friends play chess on various rides at Alton Towers, UK.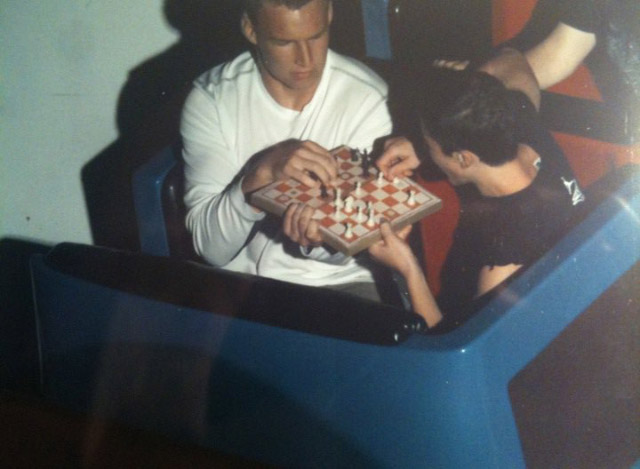 Dylan Johns plays chess. White to move and win as long as the move isn't too sudden.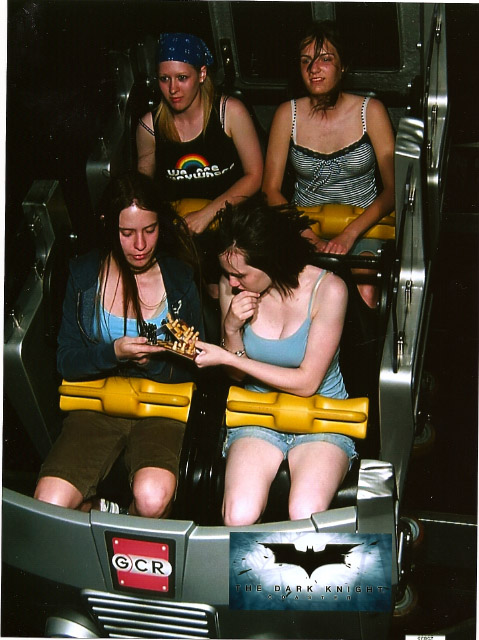 Jessica M (lower left) plays against Jessica B on the Six Flags Dark Knight coaster as Izabelle and Amber watch. The board was actually breaking apart from the stress just as this photo was snapped, which I guess means 0.5-0.5.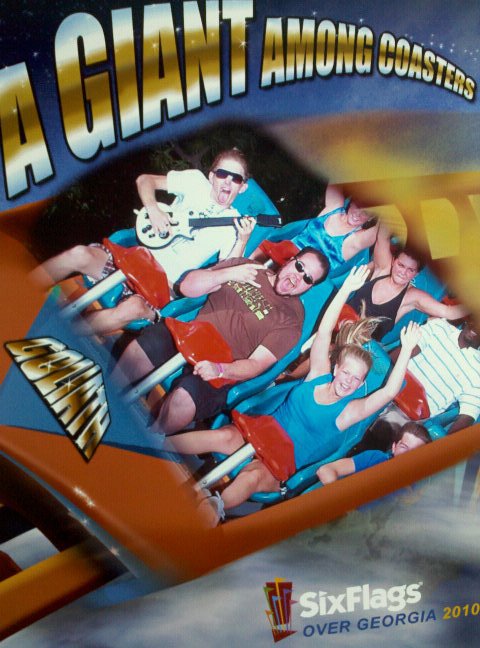 David Heinen and Jacob Peterson play Extreme Rock Band at Six Flags over Georgia. I assume they've laid note markers down on the coaster track ahead of them.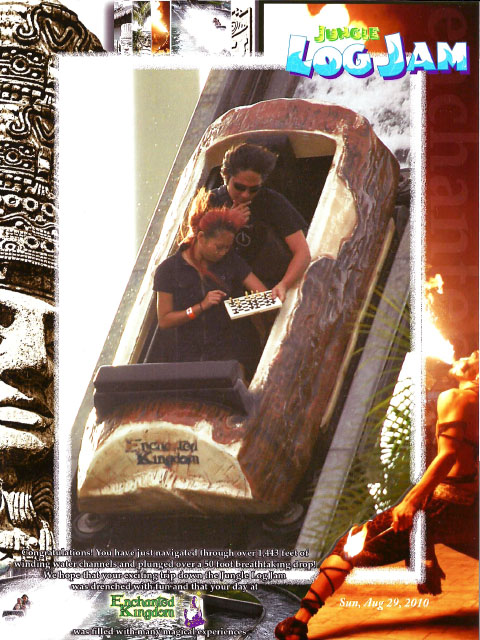 Mar plays chess with her boyfriend Tonic on a log ride in the Philippines. The photo booth people made this one of their display samples.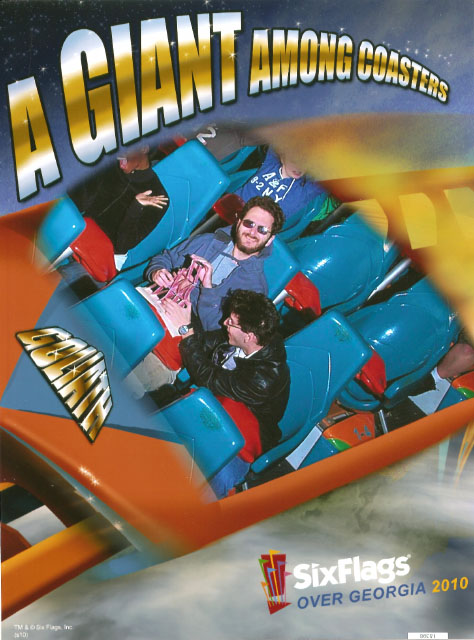 Randall Wald and his brother Ben were going to ride a coaster with 79' drops, but apparently thought playing chess would be too easy.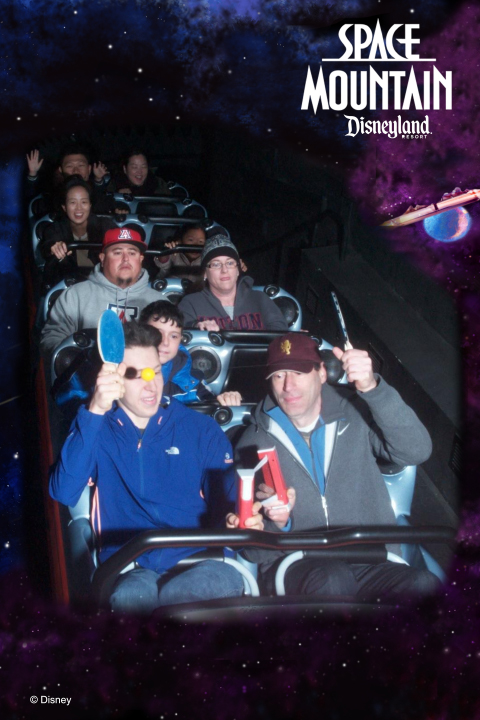 Roller coaster ping-pong!
Left: Jake Kurlander
Right: David Kurlander
Second Row Left: Daniel Kurlander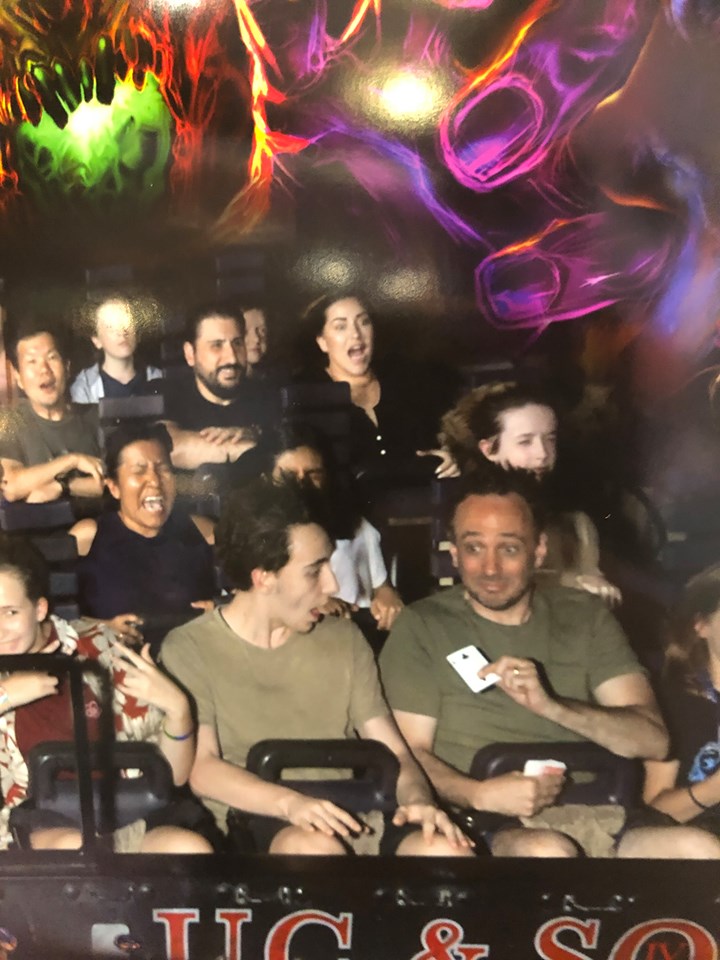 Roller coaster magic!
Left: Felix X
Right: Andy Deemer